To Newsroom
Solid performance in Distribution business, profitability burdened by Dose Sweden
CEO Katarina Gabrielson comments on Oriola's second quarter in 2023: A stable second quarter with net sales growing by 3% to EUR 407 million in constant currency.
24.7.2023
Growth was driven by our core business, the Distribution of pharmaceuticals and traded goods, where we saw solid development both in Sweden and Finland supported by a growing market and stable market shares. For Oriola, the significant headwind from the weak Swedish krona in the second quarter was visible mainly in the reported invoicing and net sales figures. Due to the further weakening of the Swedish krona in the second quarter, the negative impact was also to some extent visible on adjusted EBIT.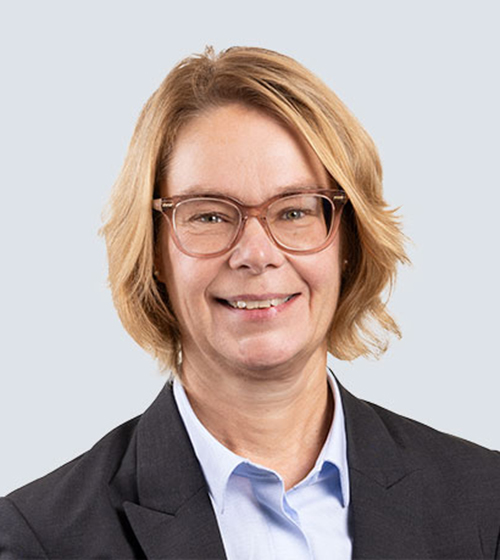 In the second quarter, Oriola's profitability declined from the previous year to EUR 3.4 (5.5) million due to the low volumes in the Swedish Dose dispensing business, as communicated earlier. Overall cost inflation has stabilised while costs have remained at a high level. To mitigate the inflationary pressure, we have implemented price increases across all businesses. Our operating expenses were below last year's level largely driven by cost restructuring in the Swedish Dose dispensing business, improved efficiency in our Swedish operations and overall strict cost control. Our financial position is still strong with positive cash flow in the second quarter and a strong balance sheet.
Profitability of our joint venture company Kronans Apotek continued to improve driven by good customer inflow in pharmacies and synergy savings achieved from integration. We booked a positive contribution of EUR 0.2 million from Kronans Apotek to our profit and loss account in the second quarter.
Oriola's focus continues to be the long-term transformation of the company by developing our commercial and supply chain excellence while ensuring profitability, efficiency and a collaborative culture. I am very pleased that our new commercial operating model, which extensively focuses on collaboration across the markets, has already shown good progress with the signing of new distribution contracts. We have also continued to strengthen our commercial capabilities by sales training focusing on account management to support a unified customer experience, and our new customer segmentation provides focus and enhances understanding of how we can create relevance and growth. In supply chain, we have continued to simplify and harmonise processes across Oriola, including core IT systems. We have also improved our efficiency in deliveries through improved demand-supply planning and tighter collaboration with the sales teams. Developing a strong culture is one of our key priorities, and during the second quarter we engaged with our people to renew Oriola's value descriptions.
At Oriola, we believe that a sustainable future starts with health, and therefore sustainability is embedded in everything we do. Our sustainability work has been guided by ambitious long-term goals and a systematic approach to development. In June, Oriola was awarded the gold medal in the EcoVadis sustainability rating with a result placing us among the top 5% performing companies worldwide. This is a great recognition and demonstrates our commitment to sustainability.
Looking at the full year, we continue to expect Oriola's adjusted EBIT to remain on the same level compared to last year. We expect the volumes in the Swedish Dose business to remain at the current level during the second half. We expect the pharmaceutical distribution market to continue to grow. Our strength is in the Distribution business that has performed strongly during the first half of the year and where we have new customers onboarding during the second half. We continue with price increases and strict cost control to mitigate the high cost inflation. I am very pleased with the achievements of our people during the second quarter, and this is a great opportunity to thank everyone for their dedication and hard work.
Katarina Gabrielson is the CEO of Oriola Corporation. This text was published in the Half-Year Report 2023. The complete report can be downloaded from the link below.