To Newsroom
Dose dispensing improves medication safety in ageing societies
The significance of dose dispensing in improving medication safety increases as the elderly population grows. The service makes it easier for patients to take their medicines in the right way, and decreases unnecessary, overlapping or even incompatible medicines, says Varpu Vilkko, Director of Oriola's dose-dispensing business in Finland.
7.9.2023
Automated dose dispensing supports successful pharmacotherapy in several ways. For the patient easiness is the main benefit, especially when there are simultaneously many different medicines in regular use. In automated dose dispensing, patients get all their medicine tablets and capsules packed in dose pouches. Each pouch has clear information such as the patient's name, the date and time for intaking and which medicines the pouch contains. This relieves the patient from remembering sometimes complex dosage instructions. Dose pouches are also easy to take along for example when travelling.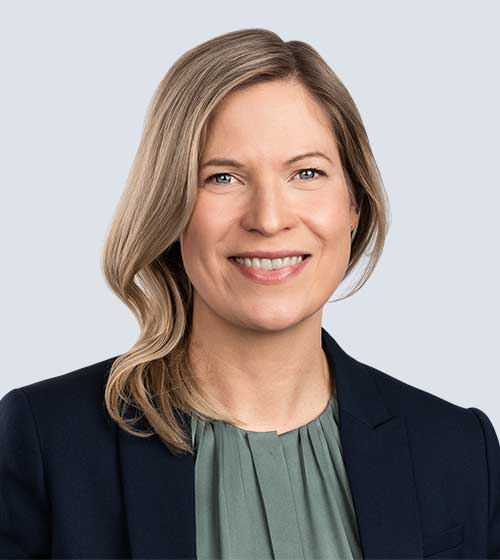 From the healthcare perspective the most significant benefit of dose dispensing is improved medication safety. It is unfortunately common that not all the medicines an elderly person has in use are appropriate. There may be several reasons for this, such as prescriptions from different doctors or self-care medicines and food supplements acquired by the patient. At worst, polypharmacy can result in harmful medicine interactions. Non-compatible medicines can cause for example confusion and nausea, which might lead to falls and increase visits to healthcare centres. This is a major pressure adding factor in healthcare: among over 65-year-olds, up to a quarter of emergency visits in specialist care are directly or indirectly caused by adverse reactions to medicines1.
These adverse reactions could be effectively reduced by using dose dispensing. The key element increasing medication safety is a medication review at the start of the service or when the patient's medication changes. The purpose of the medication review is to ensure all current medicines are necessary and that they are not overlapping. Also, dosage and compatibility are assessed. The patient's doctor then makes the decision on potential medication changes.
Automated dose dispensing is also more reliable than manual dispensing. In nursing homes or home care, the service gives the nurses more time for patients. Yet another benefit is reducing medicine waste, as there are no extra or unused medicine packages piling up at home. Medication can be changed flexibly if there is a need to test different dosage or medicine to find an individually suitable option.
In the future, the pressure on healthcare resources will further increase as the population ages. Dose dispensing helps to improve quality of life among patients who use multiple medications, and make it easy to comply with pharmacotherapy. In addition to these individual benefits, by reducing adverse reactions, dose dispensing would relieve the burden and unnecessary costs they cause to healthcare.
Varpu Vilkko leads Oriola's dose-dispensing business in Finland. Oriola provides dose services in Finland with around 30,000 patients, and in Sweden with around 11,000 patients. Enhancing medication safety and supporting healthcare is at the core of the service.
Sources:
1 Outi Laatikainen: Medication-related adverse events in health care (2020), University of Oulu