To Newsroom
First time in the Finnish pharmaceutical market? Join our webinar!
Successfully introducing a new medicinal product to the Finnish market requires expertise. Whether you are planning to enter the Finnish market or have already launched but feel that you still lack country-specific knowledge, this training is designed for you.
14.11.2023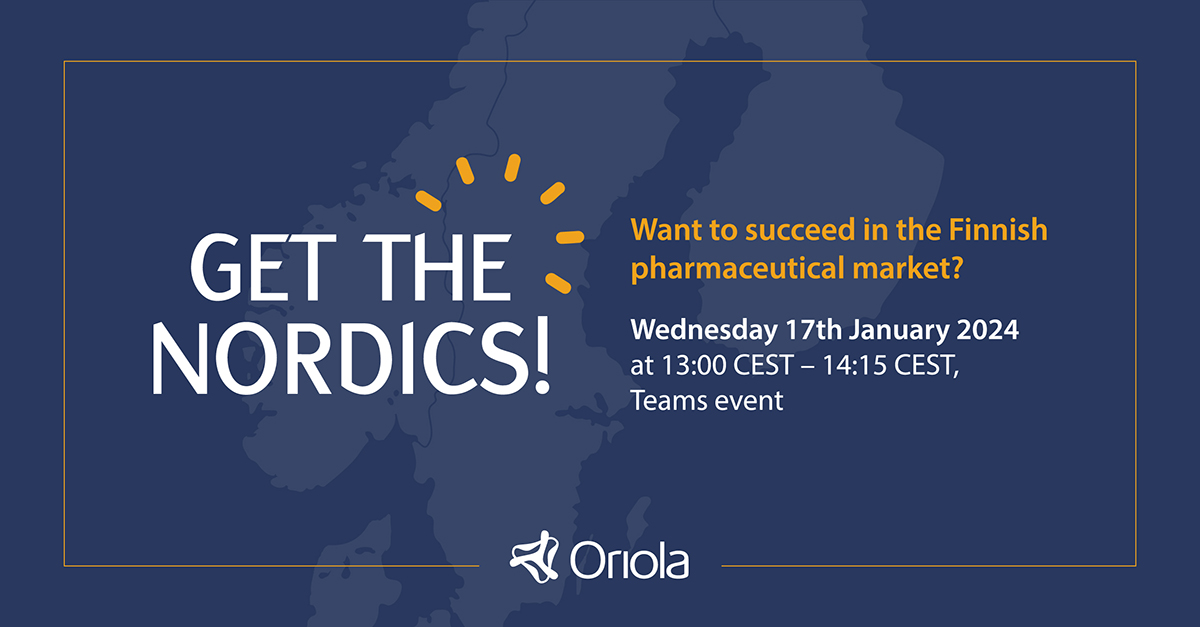 What?*
In the training webinar, you will learn
the key elements and stakeholders of the Finnish pharmaceutical market
the requirements related to quality, regulatory affairs and pharmacovigilance
the overview of the Finnish reimbursement system
For whom?
Companies that are considering launching their medical product in Finland or wish to increase their country-specific understanding.
Regional managers, launch managers, market access managers, and regulatory lifecycle managers.
Time and place:
Wednesday 17th January 2024 at 13:00 CEST – 14:15 CEST, Teams event
The last 15 minutes of the event are reserved for questions.
How to register?
Register for the webinar by 12th Jan 2024 at the latest here.
The attendance fee is 250 €/participant (excluding VAT). The fifty first registrations will be accepted.
Invoicing and cancellation terms
The participation fee will be invoiced by Oriola Finland Oy. Cancellations must be made by e-mail to es@oriola.com. If participation is cancelled at least a week prior to the training, the cancellation is free of charge. Thereafter, 100 % of the participation fee will be invoiced.
More information: es@oriola.com
*Please note that we organised the Get the Nordics training webinar for the first time in September 2023. This training will cover the same topics.