To Newsroom
How can a distributor address medicine shortages?
Medicine shortages are a growing challenge worldwide. Proactive preventive measures require close collaboration from all actors in global supply chains. As a pharmaceutical distributor, Oriola can support pharmaceutical companies with data-based supply and demand planning, notes Nicklas Widding, Oriola's Commercial Director, Sweden.
4.10.2023
Secure distribution of medicines to patients is a key element in Nordic welfare societies and their healthcare systems. In the Nordic countries, the availability of medicines has long remained at a high level, but shortage situations have increased in the past years, as in other European countries. There are many different reasons for challenges in medicine availability, starting from shortages of a single raw material or global supply problems to the small size of the Finnish and Swedish markets. The current uncertain situation in Europe, inflation, and increased manufacturing and shipping costs have accelerated the challenges.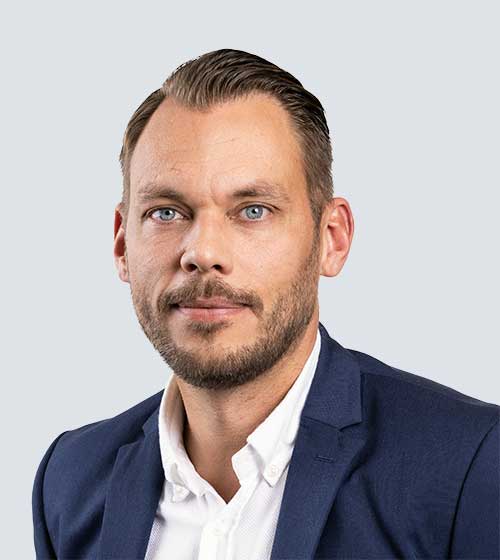 At worst, shortages can affect patient safety and increase the burden of the healthcare system. Minimising their risk and ultimately the patient impact is a common aim for many actors in the healthcare chain, from pharmaceutical companies and medicine wholesalers to authorities. Oriola's position in the middle of the healthcare value chain and long tradition in supporting the availability of medicine for healthcare give us a unique viewpoint. As a pharmaceutical distributor, we secure reliable and on-time deliveries for pharmacies, hospital pharmacies, veterinarians and other healthcare operators. We provide an efficient supply chain as a service to our pharmaceutical company customers, but they have the overall responsibility for the continued supply of the medicines to the markets.
As a distributor, we have limited ability to reduce any bottlenecks in global supply chains, but with effective use of our distribution data we can support pharmaceutical companies to manage supply and demand and mitigate the risk of shortages. As an example, our reporting tools give valuable indication when the inventory levels are low at our warehouses and need to be refilled. If the shortage situation cannot be prevented, a pharmaceutical company is responsible for informing the rest of the healthcare value chain: pharmaceutical wholesalers, hospital procurement departments, pharmacies and veterinarians. As a partner, we provide pharmaceutical companies with effective communication channels to reach pharmacies, hospital pharmacies, medical centres and veterinarians in Finland and Sweden. In each shortage situation, we work closely with the pharmaceutical company for the best possible outcome.
For an individual patient a shortage situation is always inconvenient. In most cases, patients can be offered an alternative medicine in the market but at worst, treatment continuity may be at risk. If there is no other licensed medicine available that is suitable for the patient, our Special Licensed Medicines importing service can provide a solution. With our expertise and wide international supplier network, our dedicated team can find and import, both human and veterinary medicines, to meet the patient's needs.
Developing effective preventive measures and preparedness plans requires close and open collaboration between various stakeholders in the supply chain. There are good examples of such joint efforts. In Finland, the obligatory stock is securing the supply of critical medicines, and in Sweden there are many continuing governmental and industry initiatives to secure availability for example in a crisis. Also, the EU has an ongoing collaborative initiative to tackle supply disruptions. To provide our extensive experience to support decision-making, Oriola is participating in various collaboration forums and engaging in a continuous dialogue with the authorities, our customers and other industry organisations. By combining our and our partners' expertise, we are working together for a healthier tomorrow.
Nicklas Widding works at Oriola as Commercial Director, Sweden. He has more than 14 years of experience in pharmaceutical distribution and supply chain development.