To Newsroom
How to secure a distribution chain that can handle 2.5 million doses of influenza vaccine during just a few months?
Administering influenza vaccines officially started this week in Sweden. For people to get vaccinated, around 2.5 million vaccine doses must find their way safely and on-time to vaccine clinics, nursing homes and other healthcare units all over the country. To fulfil this challenging logistics task requires a seamlessly working cold distribution chain and a team of dedicated professionals, writes Fredrik Lillskog, Head of Production.
8.11.2022
The majority of all vaccines pass through Oriola in Sweden, so we have a long experience from vaccine distribution. For several years, we have also distributed all influenza vaccines intended for adults. This includes enhanced flu vaccines intended especially for the elderly, who are among the risk groups for influenza.
Large volumes and the short timeframe make influenza vaccines a special case. The vaccines started to arrive at our warehouse around the end of September and all through October. Currently we are in the middle of the most intense distribution period, which is a five-week period starting in mid-October and continuing to the end of November. By this week, when the vaccinations start, we have already sent out 60% of the total volume. In December the pace gets calmer, as customers make only refill orders until all vaccines are distributed around mid-December.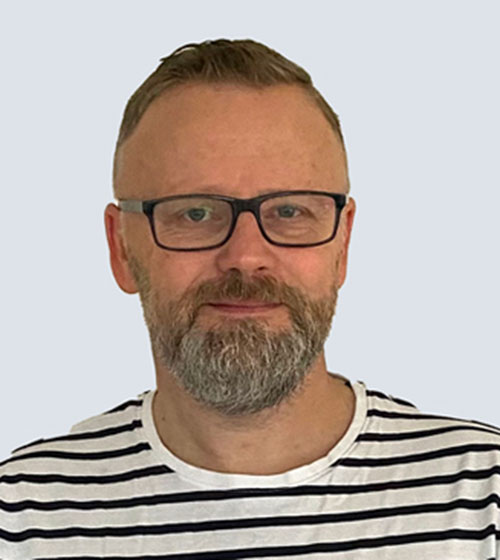 Orchestrating this operation requires a seamlessly working high-quality distribution chain. Geographically Sweden is a large country with long distances. The influenza vaccines are distributed to 2,500 unique customers all over the country, to public and private health centres, vaccination clinics, hospital pharmacies and nursing homes.
Another special characteristic of the vaccines is that they typically need cold temperature conditions during warehousing and transport. This applies to influenza vaccines, which are kept in 2-8 °C throughout the supply chain. The vaccines are picked and packed in a cold transport box, which is validated for the right temperature for 48 hours. Normally, the orders are delivered to customers in a day, even in the north of Sweden where vaccines are delivered by air. The cold transport boxes are reusable, which means the deliveries are not creating packaging waste, as customers return the boxes to us. For delivering bigger orders by pallets, we use refrigerated trucks too. This helps to secure the availability of cold transport boxes also for other cold products we distribute on a daily basis.
No matter how finetuned are your processes, it's the people who make it all happen. We have a team of more than 15 people dedicated to vaccine handling at the warehouse. Additionally, numerous people from other teams are involved throughout the process, from for example customer service, quality, supply chain and key accounts. During the most intense weeks, we work extended hours at the warehouse and have daily meetings with all parties to follow up the operations and to ensure everything is running smoothly.
Vaccine distribution is a great example of how our work has a meaning beyond delivering products from place a to b. As one of the main healthcare operators, we are securing medical product availability in society. With influenza vaccines this responsibility is highlighted especially now, when the health authorities are prioritising influenza vaccinations for the risk groups due to still ongoing COVID-19. I'm extremely proud of our team's role in helping to safeguard people's health.
Fredrik Lillskog works as Head of Production at Oriola's central warehouse in Mölnlycke. He has worked in pharmaceutical distribution for more than 20 years.